DR. MEHROTRA
We will miss you!
We hosted a going-away party for Dr. Mehrotra at the Baptist East Office on June 12th. He will rejoin us after he completes his fellowship.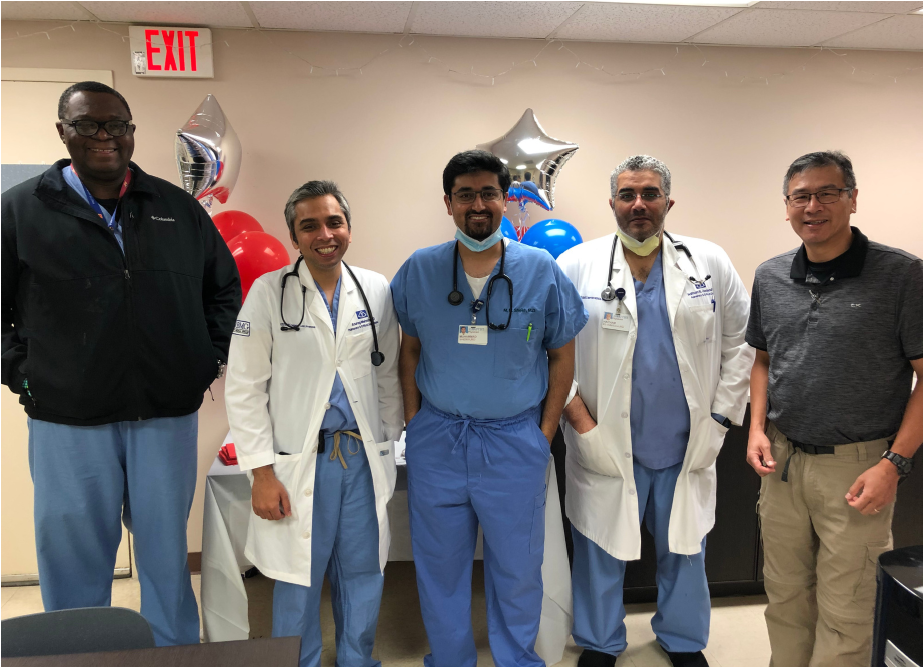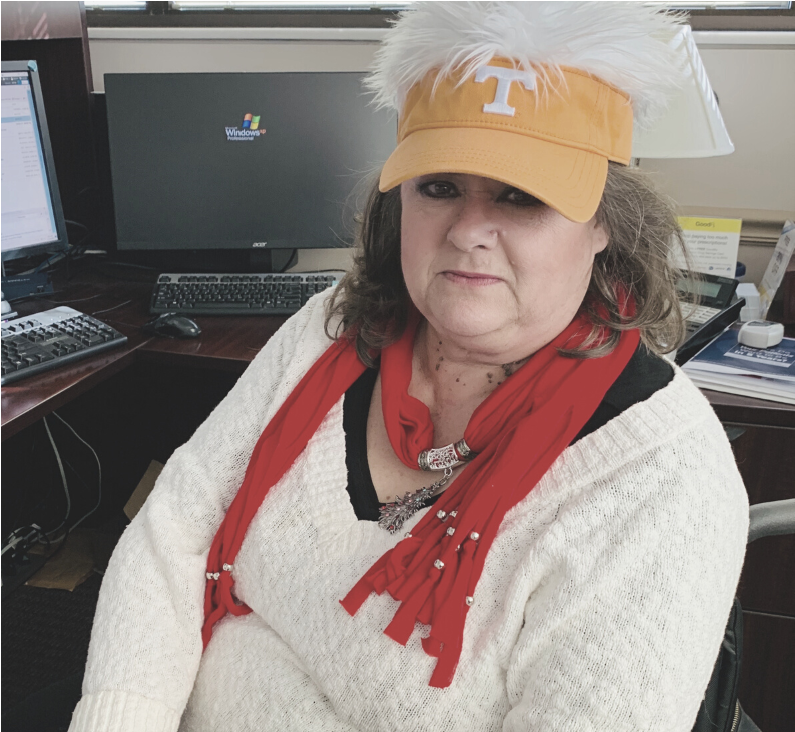 DR. BURBECK
Highest Resident Evaluation Score!
Congratulations to Dr. Burbeck on her Resident Evaluation Summary Scores. She recieved the highest possible scores from every resident every month this past year.
DR. WILONS
Press Ganey Recognition!
Congratulations! Dr. Wilons had the most name recognition in the Press Ganey comments for the month of June. His patient feedback was very positive! We can all increase our name recognition by introducing ourselves each time we come into contact with a patient. For example, "Hi, Mr. Jones! My name is Madison and I will be taking you to our X-Ray room." Or "My name is Dr. Madison and I will be taking care of you today!"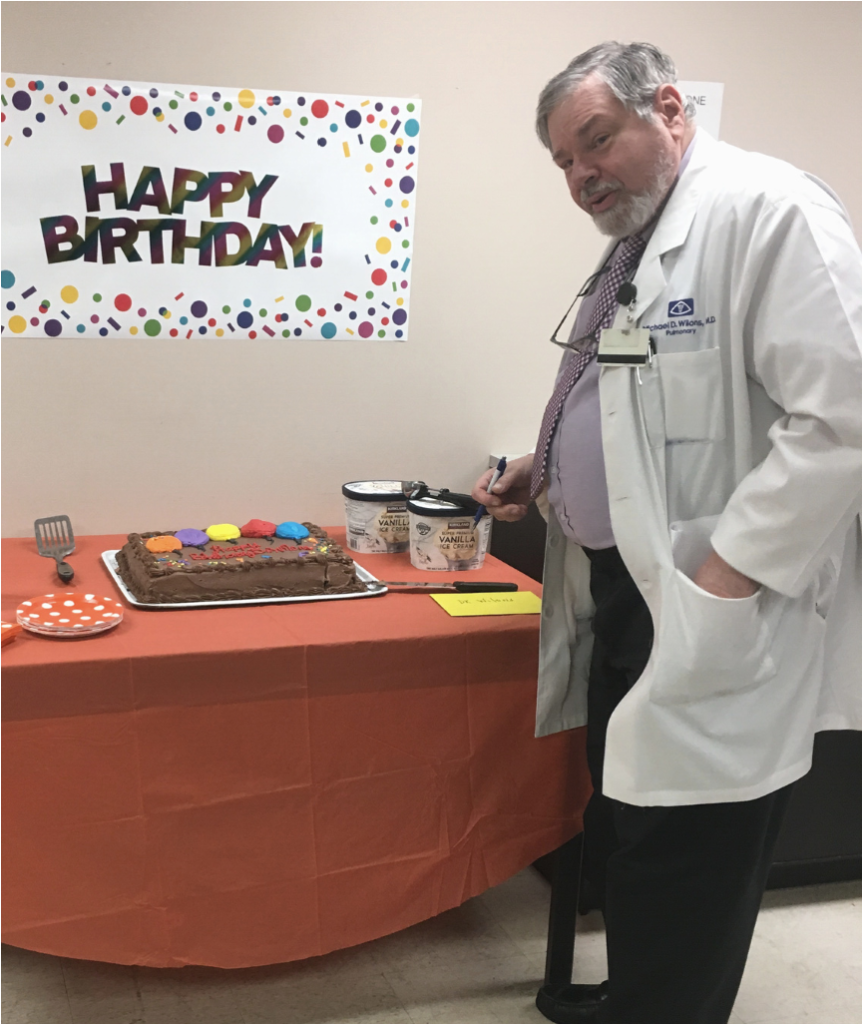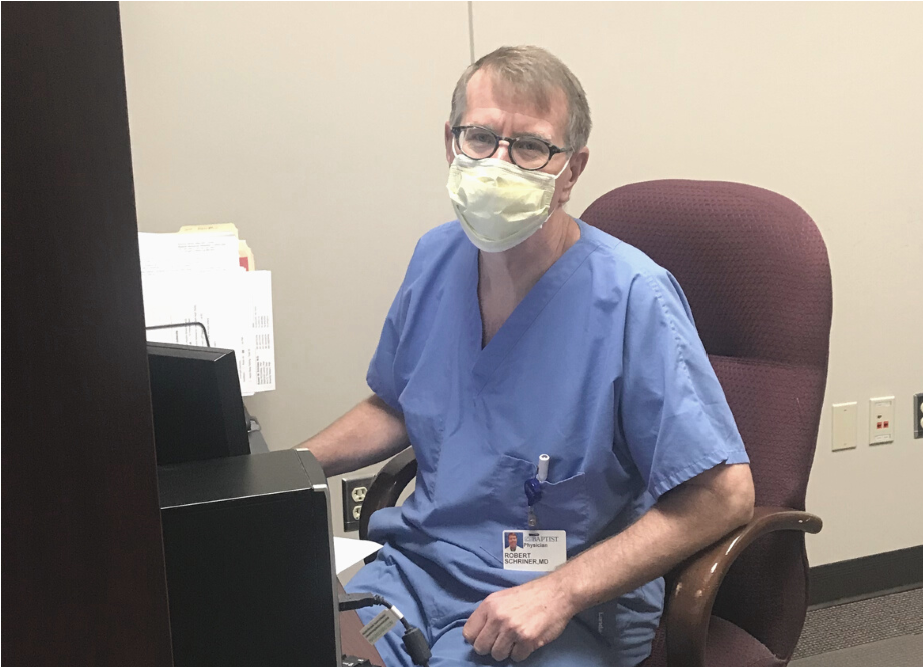 DR. SCHRINER
Memphis Magazine's Best Doctors 2020!
Congratulations to Dr. Schriner for being featured in Memphis Magazine's Top Doctors for 2020! We are very proud to have Dr. Schriner as a member of the Memphis Lung family.
BILLING OFFICE STAYING SAFE!
Mask up everyone!
We are so proud of each and every one of our employees for keeping our patients and fellow employees safe. We know wearing a mask isn't fun, but everyone is being such a good sport about the whole situation. Thank you all for staying positive and staying safe! We will get through this together!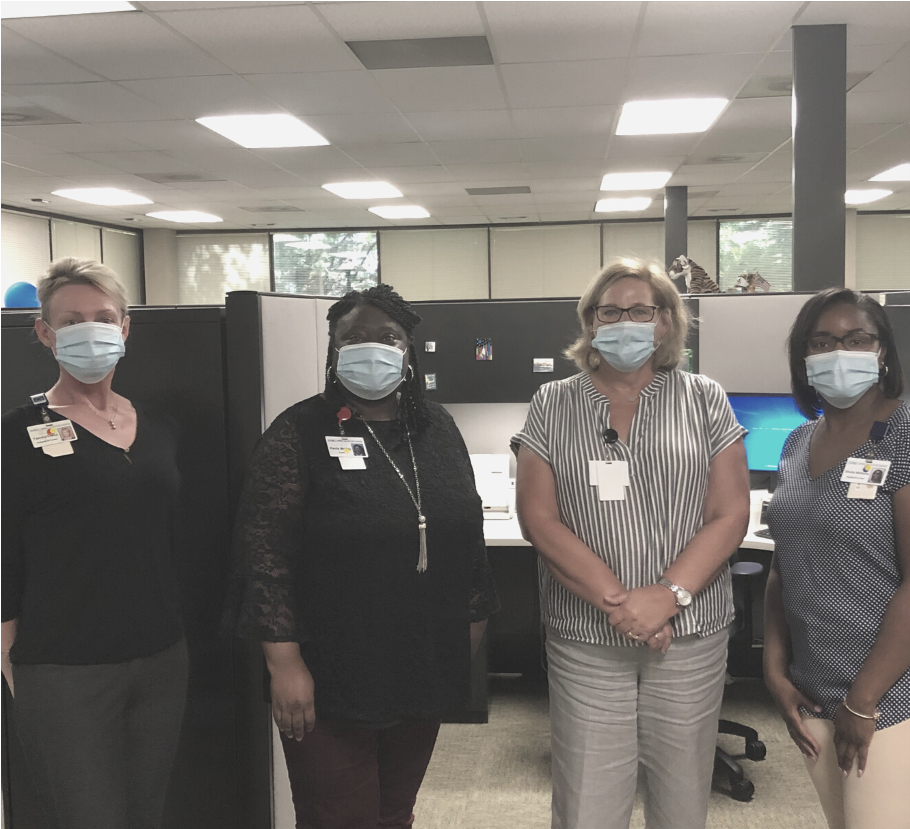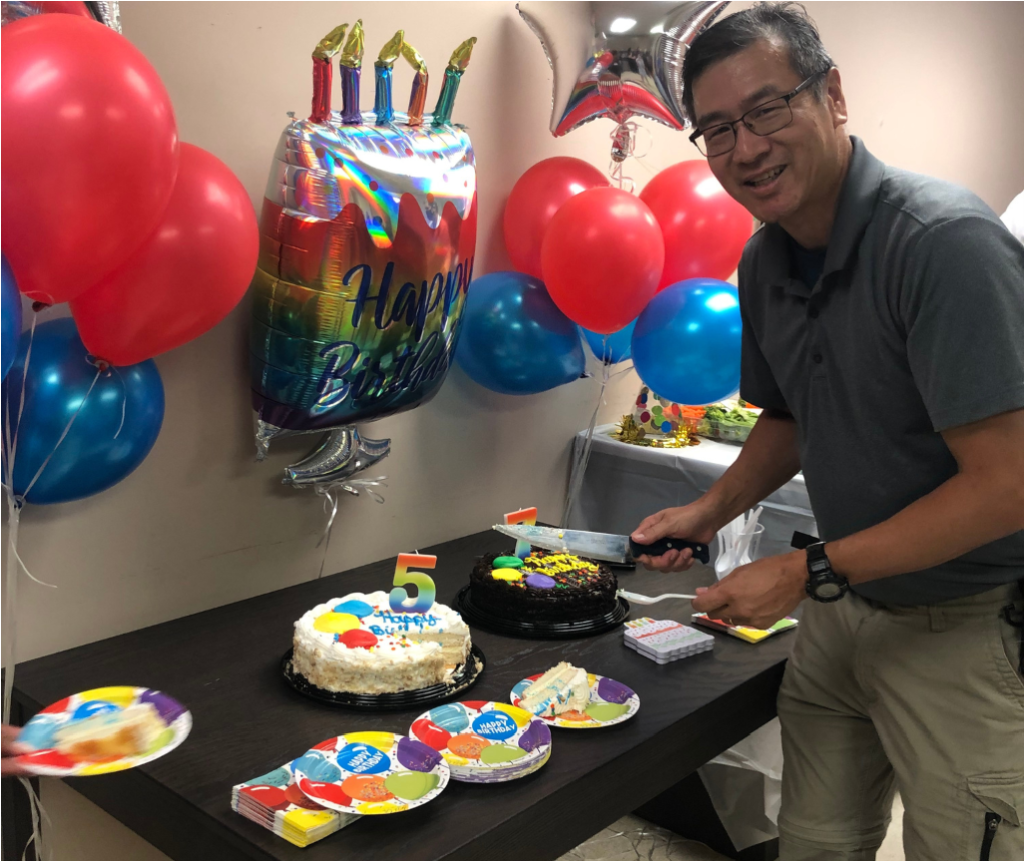 HAPPY BIRTHDAY CHARLES!
Time for cake!
We celebrated our favorite CEO's birthday on August 11th at the Baptist East office. We are so happy to have him as our boss and love celebrating him! (Even when he tries to hide his birthday from us!)
Read our newsletter and keep up with all of the exciting things happening at Memphis Lung.